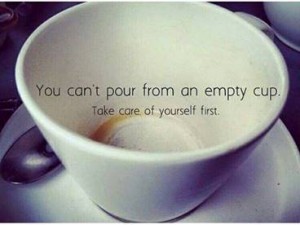 Alzheimer's Disease is a brutal brain disorder that affects more than 5 million Americans. Those who are caregivers for people with Alzheimer's disease are in danger of health problems such as depression and anxiety.
The disease is a progressive brain disorder that destroys brain cells, which leads to loss of memory and changes in thinking and brain function. It is the most common type of dementia, and there is no cure. Recent studies have shown evidence of patient decline and depression among caregivers of those with Alzheimer's Disease.
Take this time to understand the issues you may be facing as a caregiver for someone you love with Alzheimer's Disease. Caregivers tend to focus on the person for whom they care and neglect their own needs.
According to the National Caregiver Alliance, about 43.5 million caregivers have given unpaid care to a family member in the past year. The economic value of the care of those with Alzheimer's disease or other dementias was $217.7 billion in 2014. That means the work that caregivers do is vitally important.
If you're feeling exhausted or discouraged because of the work you're doing to help a loved one, here are some tips to help you take care of yourself.
1. Don't neglect yourself. As a caregiver, your first instinct is to care for someone else instead of your own needs. While noble, it doesn't help you better your own health. If you're not healthy, how can you take care of someone else's needs?
2. Get enough sleep. Sleep helps our bodies recover from illness as well as prevents ailments such as heart disease and dementia. When you're under a lot of stress, it can be difficult to sleep. If you're really struggling, talk to your doctor.
3. Hire help. Consider hiring a few people to help you get things done. A housekeeper will help you stop worrying about keeping the house clean for guests, and a dog walker will ease your mind about your four-legged best friend. Remember, a tired dog is a well-behaved dog! Also, don't forget to cuddle your buddy. Petting a dog can ease anxiety as well as lower blood-pressure. Plus, your dog will love it.
4. Exercise. We know it's difficult to find time to exercise, but it's so important to your health and longevity, you must find a way to make it happen. If you can't carve out an hour to work out, take several short walks throughout the day. The steps you take on small walks will add up to a lot of healthy behaviors. 5. Get proper nutrition. Eating right can save your life. Not only will it help you keep diseases, such as heart disease and diabetes, at bay, it will ease your stress levels. Studies have shown that exercise helps your brain function better and eases stress, depression and anxiety. 6. Spend quality time. Your connections with the people you love are the most important. Enjoy the moments you have with the person you're caring for, as well as your other family members and friends. It will boost your mood as well as remind them how much you love them.
Being a caregiver is a tough job. You're being pulled in all directions, as well as spending all your free time worrying about someone else. We know. Take a few minutes to remind yourself what it's all about.
Lydia Chan is Founder of Alzheimer'sCargiver.net