MEET ALLISON MOORE OF WARD GROUP PR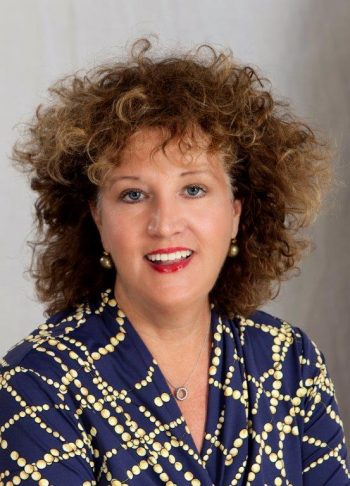 A former news writer with NBC Television in New York, Allison is an expert in crafting multimedia publicity campaigns that blend public relations, media relations and special event programming to dramatically amplify the reach and impact of marketing budgets.
Allison leverages her strong national news background, extensive media contacts, communication skills and imagination to produce consumer "buzz" across print, broadcast, digital and social media. She also artfully crafts special events that generate local and national editorial coverage on behalf of her clients.
Her publicity work spans multiple industries and sectors, including restaurant and hospitality, healthcare, technology, manufacturing, and nonprofits.
• Stretch your marketing dollars
• Build awareness of your products and services
• Position your company as an authority
• Reach potential customers with powerful messages 
• Generate bottom-line results
"She is the one person I call upon for guidance when it comes to bringing our message to the public."
"Led by Allison, the team was focused on results and balanced effectiveness and efficiency. They are good at targeting the right media for the right message and, pound for pound, achieve as good a coverage as any I've experienced."
"The Ward Group has produced wonderful results for Spec's Music with its creative thinking, great instincts and insight. Allison's strong relationship with the news media, combined with her style, experience and knowledge, create a dynamic, result-oriented approach."
YOU'LL BE IN GOOD COMPANY
Neil DeGrasse Tyson and Allison Moore, Ringling College Library Association Town Hall
Allison's PR experience includes facilitating crowd-pleasing events that result in Moore coverage and higher event attendance. In addition to garnering media attention for the sold-out RCLA Town Halls, she also coordinates the hugely successful media roundtables and press conferences. Her PR achievements combined with her outstanding communication and leadership skills reflect Allison's commitment to her clients. Visit her Client Page for Moore. Your business could be in the company of such brands as: 
Swim Across America
Sarasota Architectural Foundation 
SarasotaMOD  
Ringling College Library Association Town Hall Lecture Series
James S. McDonnell Foundation
Spec's Music
HPNOTIQ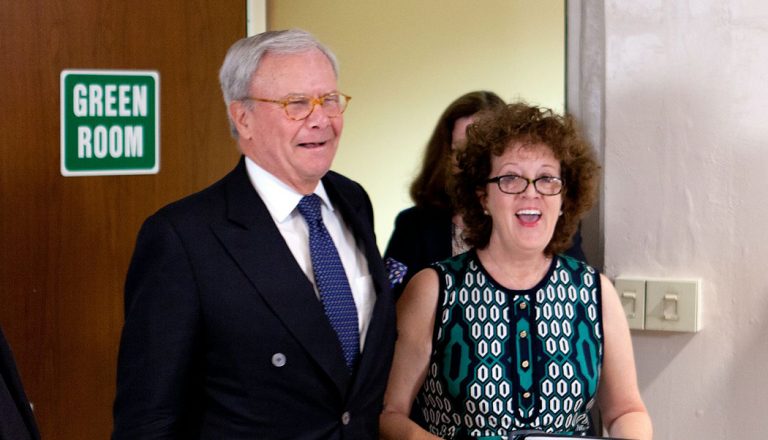 Tom Brokaw & Allison Moore
Allison's successes and accomplishments have reinforced her reputation as an exceptional PR professional. Her clients enjoy the added benefit of her news background and writing talents, bolstered by the care and knowledge she brings to every project – large or small. Visit her About Page for Moore, or contact Allison today at Moore.PR@gmail.com.